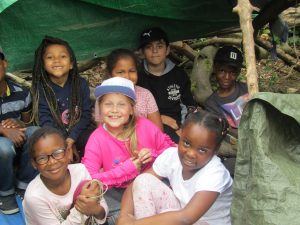 Children at Kingswood Trust enjoy a breath of fresh air, healthy exercise and opportunities for fun and friendship in the great outdoors. They learn about nature as well as develop their confidence and independence whilst on a residential stay or day visit away from their city lives in Wolverhampton and the surrounding areas. Thanks to a grant from The James Beattie Trust, the charity which offers high quality learning outside the classroom opportunities can begin to improve their buildings dating back to the 1930's through the Trust's n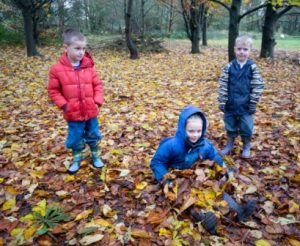 ew window and door replacement programme. This will make a stay away from home much improved and maintain the residential accommodation, whilst helping the Trust to become more energy efficient and reduce costs.
Children across the city, many in disadvantaged circumstances have opportunities to explore the Centre's nine acres of grounds, follow trails, meet the sheep, ducks, chickens and small pets that live on site, learn about wildlife, build dens, climb trees and enjoy freedom in the countryside. Children stay with their school or community group and enjoy family meal times, go on a night walk, sit around the camp fire and make lasting memories.
Rachel Wells Charity Manager said, "This grant from our friends at The James Beattie Trust is essential to enable children, their families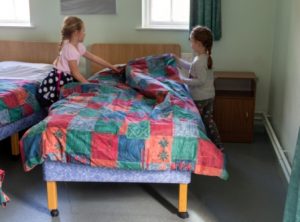 and the wider community to continue to access our much-needed projects for improved education, health and wellbeing. We hope that through publicising this amazing support that other Trusts and Foundations will choose to support Kingswood Trust too. We are very grateful."
01902 558132.