To the Trustees of the James Beattie Charitable Trust-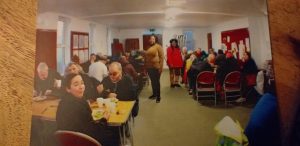 Thank you so much for your generous gift for the Oasis Soup Kitchen.
This will be spent on food for the under privileged in the Wolverhampton area.  We have been going now for 15 years in March, we serve up to 50 people on a Monday evening.
The idea of Oasis came one Sunday evening, 15 years ago, when my wife and I were watching Songs of Praise, in the programme it showed a lady washing the feet of t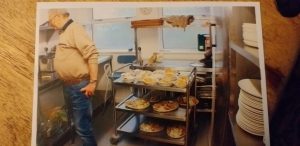 he poor in a Bournemouth cemetery.  We both immediately felt we should serve the poor in our local community with a soup kitchen.
Since we have started we have seen it grow from 7 on the first evening up to 40+.  We serve soup a main meal and sometimes a dessert.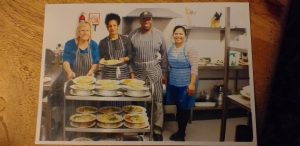 We have seen over the years lives changed for the better.
Our funding in the past has mainly come from the Wolves Trust, Express and Star, yourselves plus other charitable contributions.
The Good Shepherd and The Well Food Bank help us with food when they can.
Once again, from all the recipients who will benefit from your gift a very grateful thank you.
Yours thankfully
Colin & Ann Roe
Oasis Soup Kitchen
For further information, please e mail