I wanted to send you an update and some photos and feed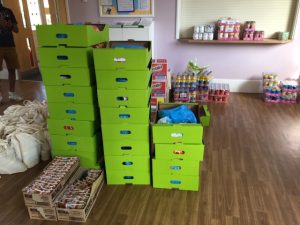 back from the project that the funding the James Beattie Charitable Trust made possible.
The food for families project supported families from the local community that were identified by working with the schools within our area.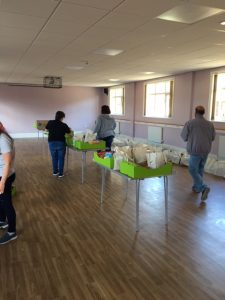 70 families were identified (and there could have possibly have been more had we had more time to plan the project) that would struggle with buying food during the 6 week holiday from schools.
We ran 3 sessions (one every 2 weeks) over the summer holidays, and provided these families with basic food cupboard supplies and a few treats for the children to help them to get through, what for some has been an extremely difficult time.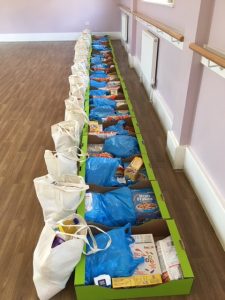 A few of the comments taken from surveys on what the project has helped with from some of the recipients:
'I don't have to choose between buying food or paying the bills.  The project has taken a huge weight off me.'
'With being furloughed, things are really tight, the support of these packages will help us greatly.  Thank you to Sam and the Bilbrook Initiatives Hub.'
'I can treat my children a little without worrying. Thank you.'
'We have been shielding for so long, this (food parcels) is really helping us.'
The project has been a great success, with us looking already toward Christmas and if a similar provision will be required then.
But what we do kn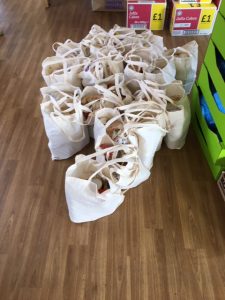 ow is that we are grateful once again to the trustees for helping us to make an impact in such a positive way within our local community.  We are thankful for your continued support as we pursue making a difference for those who need the help the most.
Kindest regards
Sam Leedham
Director
Bilbrook Initiatives Hub
07866465997