Let Us Play would like to thank the James Beattie Trust for their grant enabling us to continue supporting the amazing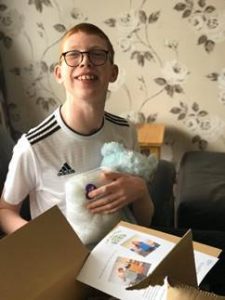 children we have the pleasure of working with. Lockdown has been especially hard for our members as the change in routine is very hard
to understand. Our families have said receiving our activity and craft packs 'feels like Christmas', and we know being able to see the Let Us Play team on youtube, making the craft is very comforting for our members as normality at the moment is very rare.
Let us Play have also sent make your own teddy bears with scrubs to the children with a letter for parents to try and help the children understand what's going on and hopefully feel happier.
If you require any further information please do not hesitate to contact me.
With the very best regards.
Claire McKen
Let Us Play