Thank You to the James Beattie Charitable Trust
We are so grateful to the James Beattie Charitable Trust for their continued and generous support for over and amazing ten years! This has supported our Giggle Doctor Programme at Birmingham Children's Hospital and has meant that our Giggle Doctors have been able to visit hundreds of children in that time.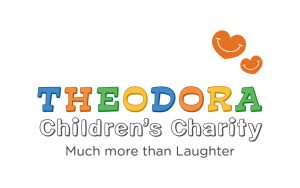 What we do at
At the Theodora Children's Charity, we believe that all children have the right to play and have fun. The mission at the heart of our work is to contribute to the wellbeing of all children, and in particular those that are sick, or have special educational needs or disabilities. We do this by providing visits from professional performers, trained to work in a medical environment and with children with complex needs.
Our Giggle Doctors visit children in hospitals, hospices and specialist care centres across England, as well as digitally through our virtual visit programme. By combining music, play, magic and storytelling, they bring magical moments to children in challenging times. We believe that all children receiving medical care should experience the joy that only a Giggle Doctor can bring.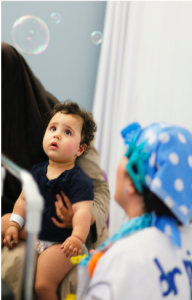 A Giggle Doctor visit isn't just about one magical moment. It can have a significant and lasting impact on a child's well-being and perception of the hospital environment.
"Because of the Giggle Doctors my daughter actually looks forward to coming to hospital for chemotherapy."
"The Giggle Doctor visits have helped my son to interact as he has developed a phobia of medical staff and the Giggle Doctors have helped him be less scared of people on the ward."
Marianne Louca
Giggle Doctor Fundraising Manager
T      +44 (0)20 7713 0044
M      +44 (0)7507 729 633
marianne.louca@theodora.org

The Theodora Children's Charity
40 Pentonville Road, N1 9HF London
T      +44 (0)20 7713 0044
Registered charity: 1094532