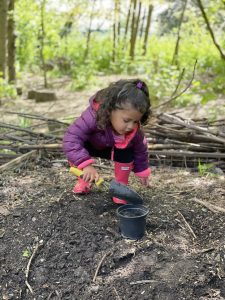 May I first of all thank you and your fellow members of the James Beattie Trust for the generous gift you have given to Wildside Activity Centre.
Your donation will help us to continue providing much needed services to the communities of Wolverhampton. In particular it will enable us to continue funding our Little Explorers group which works with pre-school children, engaging them in play and providing educational experiences based around the principles of Forest School learning.
Wildside Activity Centre: All ages, all abilities –reconnecting people with nature.
Situated in the Whitmore Reans area of Wolverhampton, Wildside Activity Centre enables enjoyment of the outdoors by providing adventurous and environmental activities, promoting wellbeing and an underlying appreciation of the natural world. Offering opportunities for learning, challenge, health improvement and personal development it seeks to foster respect for the environment, helping safeguard our planet for future generations.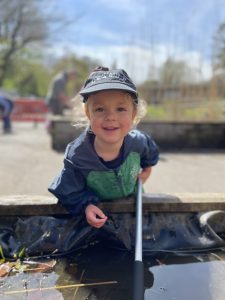 As an Outdoor and Environmental Education Centre, Wildside provides the basis of an informal approach to learning in a relaxed and friendly atmosphere. Qualified and experienced staff supply the expertise to ensure that any visit is a learning, rewarding and memorable experience to individuals and groups alike and the centre strives to ensure its activities are fully accessible to people with additional needs so that it is a resource that is available to all the people and communities of Wolverhampton.
 Mark Hand                                                                                                                  Business Development Manager
Wildside Activity Centre
01902 754612